Corporate Social Responsibility
They say a person is a product of their environment. How can one disagree... Yet that environment is to be protected and conserved. Since we cannot rewind time, the best we can do is to plant trees to offset our carbon use. Our tradition of planting 1.000 trees annually began 12 years ago by Egedeniz Group. We believe it's best to have such company traditions where we stand with our environmental approach. The process starts with the whole staff taking a day to go into nature to our designated tree planting area. We plant trees and have a picnic out there. We encourage current and future business partners to join this tradition.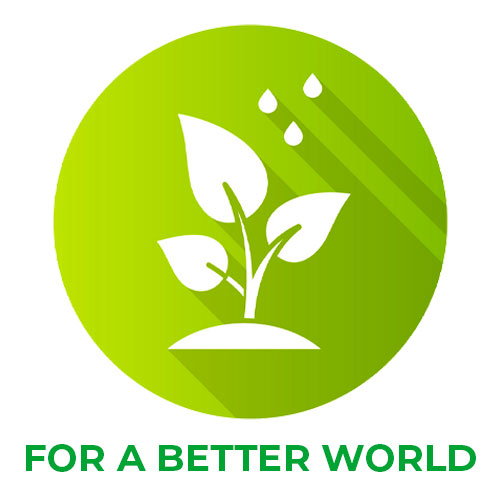 Egedeniz Group
is known for supplying high quality materials to countries all across the globe. In addition to our business skills, we also dedicate resources to social responsibility projects. Our social and environmental projects include living wage, planting 1.000 trees annually, using solar energy, giving scholarships, suppoting local libraries, sponsoring the local chess club, investing in wastewater treatment, organizing a CSR day for the people of the supply chain, building recycling stations and many more...