Aegean Farm Tours
Welcome to the Aegean Farm Tour by Manifutura!
As part of our commitment to sustainability, we organize annual farm tours for our current and prospective business partners, offering a unique opportunity to witness the roots of our journey right before the harvesting season.
During the tour, visitors have the chance to explore our regenerative and organic cotton fields in the picturesque region of Izmir, Turkey. Here, the cotton grows under the Aegean sun, contributing to the renowned qualities of Aegean cotton known for its unique characteristics.
Our organic harvest practices come to life as visitors experience firsthand the meticulous care that goes into cultivating organic cotton. For those interested, we extend the opportunity to visit our spinning facility, providing valuable insights into the modern textile supply chain.
We value the impact of this immersive experience on our supply chain partners, as it fosters a deeper understanding of our sustainable practices. In particular, feedback from designers highlights how witnessing the raw materials and production steps enhances their ability to weave our story into each garment.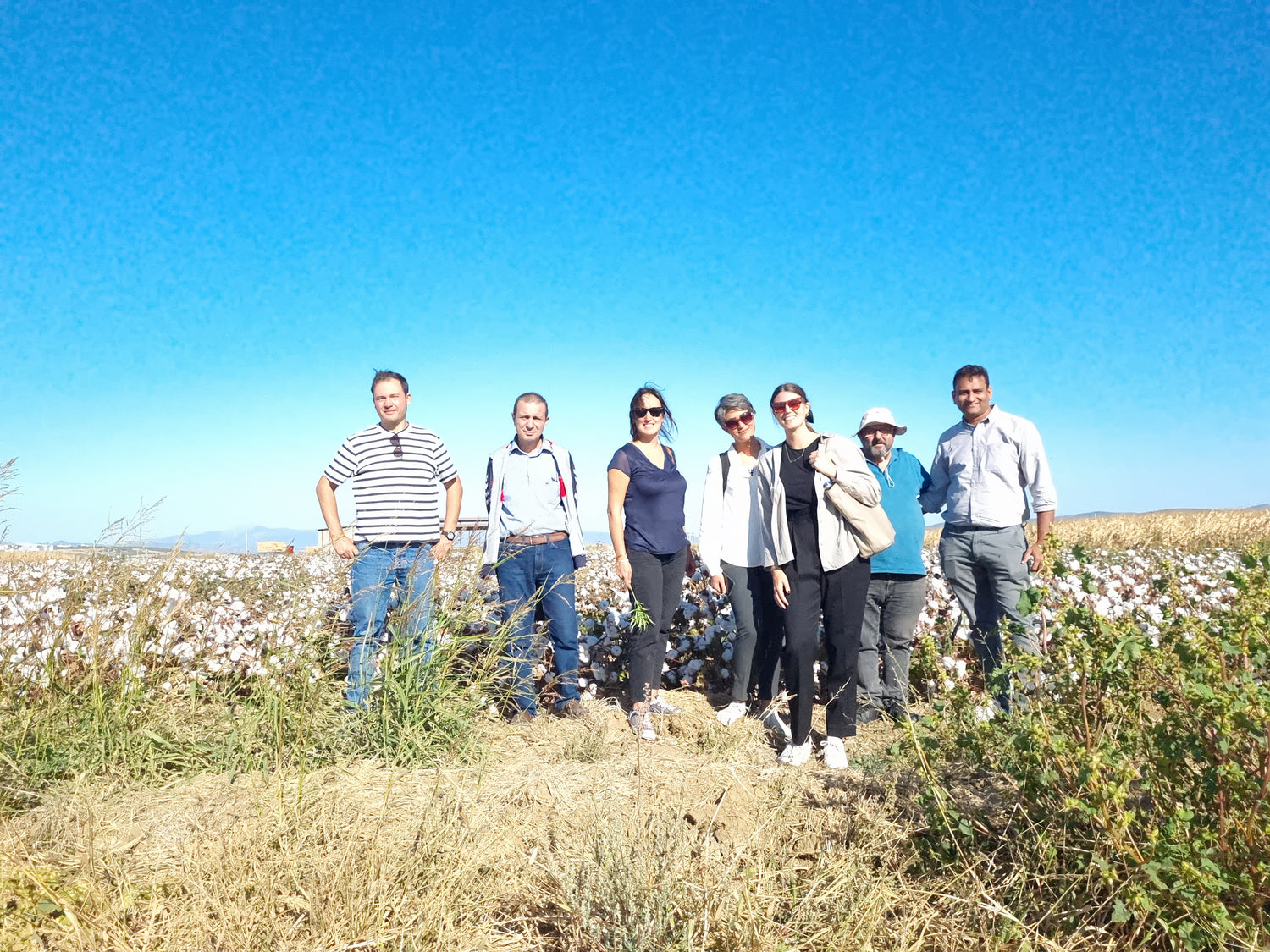 Regenerative Organic Cotton Visit
We explored our regenerative cotton and hemp farms with Textile Exchange raw materials team in 2022.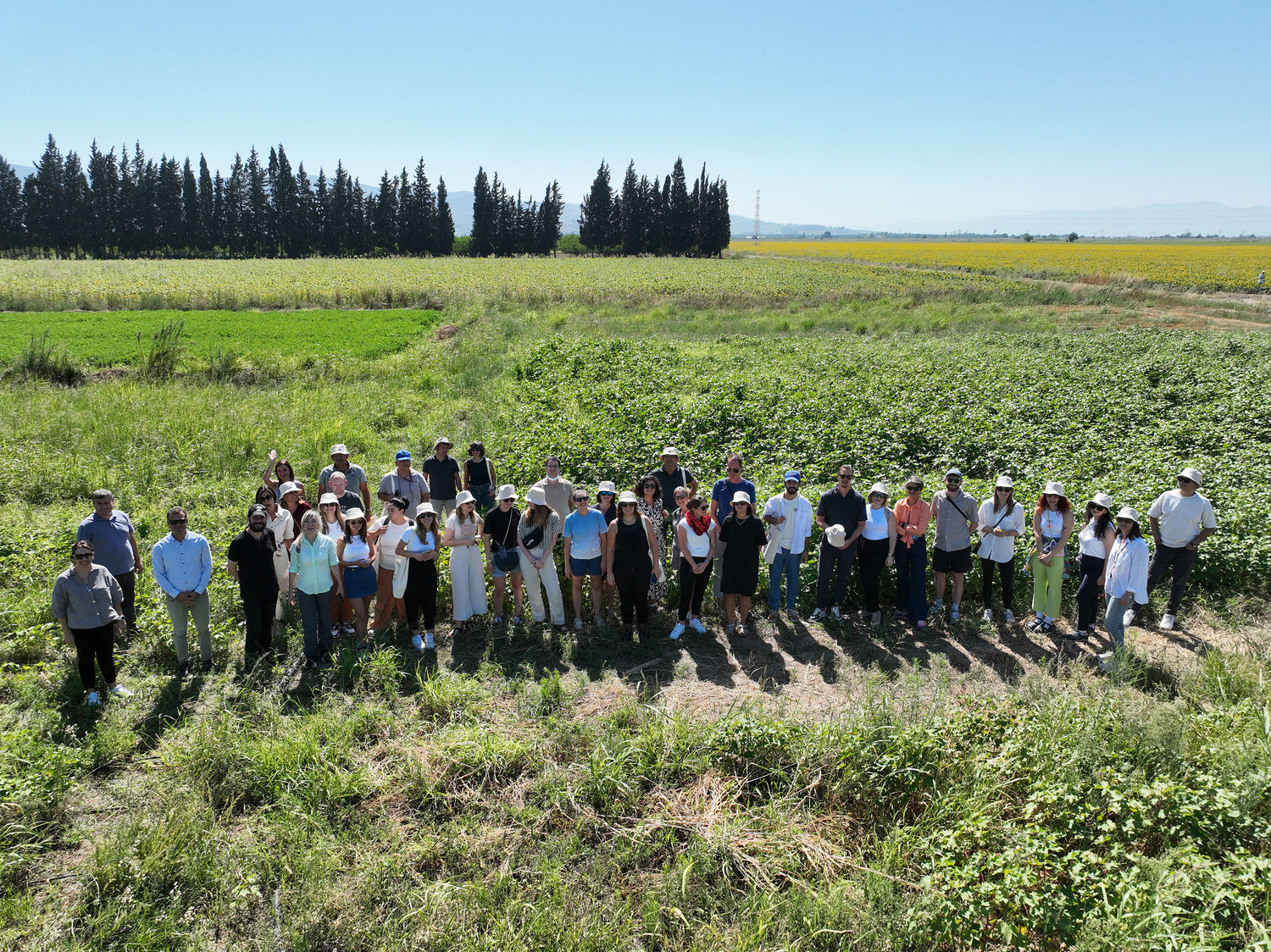 Annual CSR Farm Visit
As a part of Egedeniz Group, we organize CSR event annually and in 2023 the event started with visiting our regenerative organic cotton farm project with our valuable esteemed eco-consious business partners.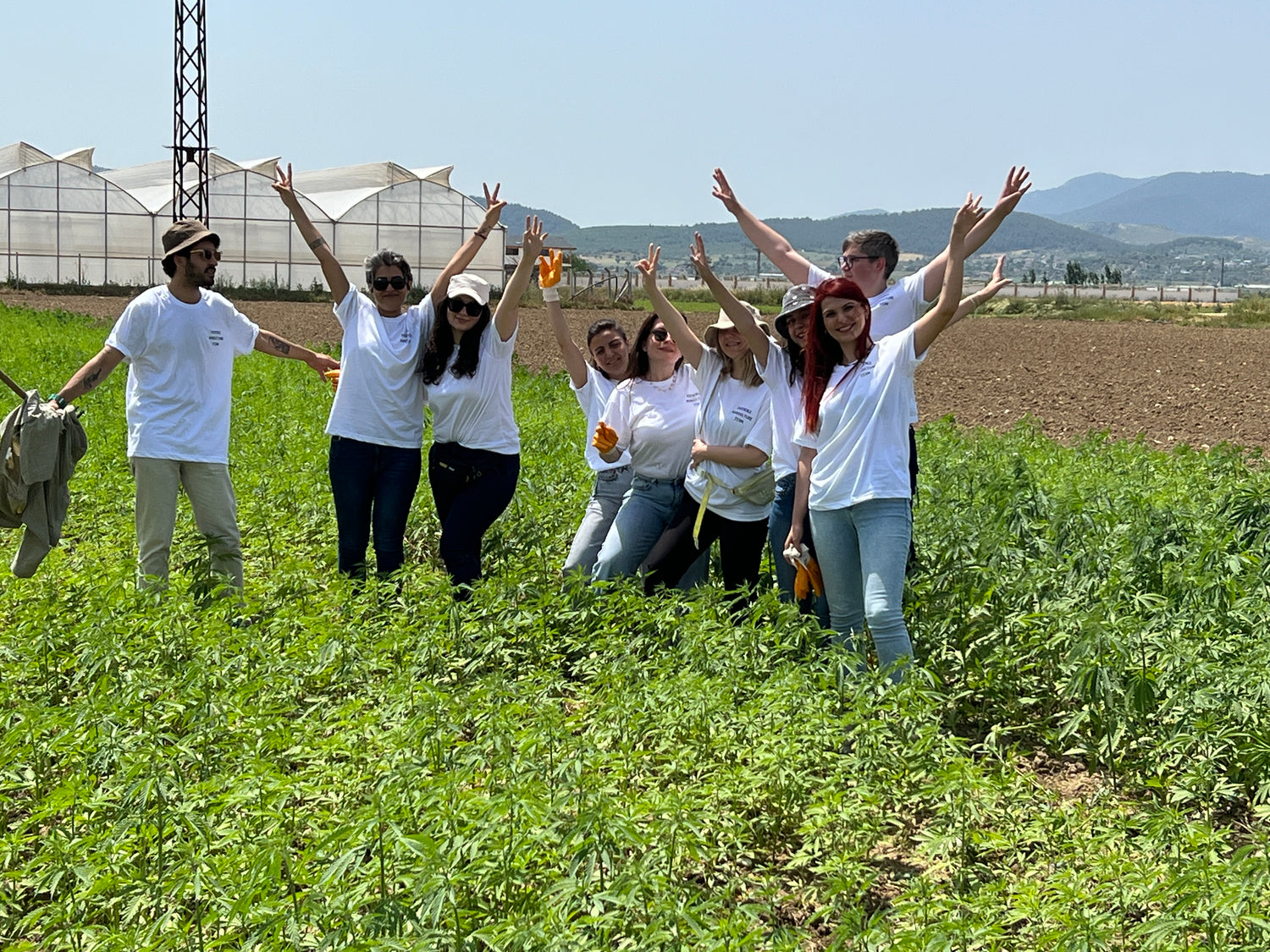 Hemp Farm Visit
Explore the latest trend in textiles with our Turkish hemp farm. Grown in the picturesque fields of Izmir, Turkey, our hemp is at the forefront of sustainable practices. Discover the diverse range of Turkish hemp blends, including organic cotton, linen, and Tencel, and add a unique touch to your collection. Take a journey to our hemp farms in Izmir to truly immerse yourself in the story behind these textiles and make a positive impact on your brand's voice.
Button label
After a brief pause due to the challenges of the Covid-19 pandemic, we are thrilled to announce the resumption of our farm tours. If you're eager to be part of this enlightening experience, feel free to reach out to us at info@manifutura.com for more details and to book your visit.
Join us in celebrating the essence of sustainable craftsmanship at the heart of our Aegean farm.